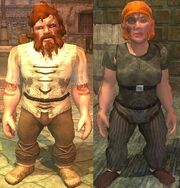 .
What does this information mean?
This is a super easy fight, Mostly tank and spank during the fight he casts a curse on random people in the raid after 2-3 curses he starts to grow you must cure the curse in order to easily kill him. if he grows to max size he explodes and destroys the raid.
Ad blocker interference detected!
Wikia is a free-to-use site that makes money from advertising. We have a modified experience for viewers using ad blockers

Wikia is not accessible if you've made further modifications. Remove the custom ad blocker rule(s) and the page will load as expected.