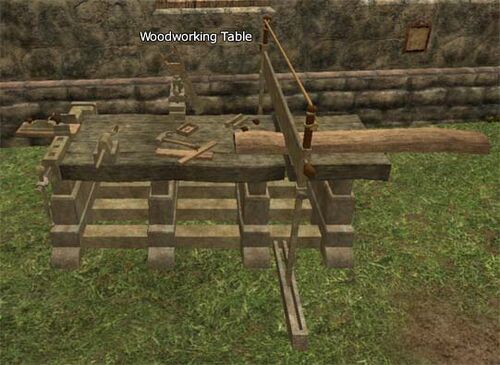 Woodworking tables are used by Carpenters, Woodworkers. Some recipe books still list these stations as "sawhorses." In addition to each of the traditional tradeskill zones, free-standing woodworking tables can be found in the following locations:
Gorowyn/Timorous Deep
Edit
Other Zones
Edit
Ad blocker interference detected!
Wikia is a free-to-use site that makes money from advertising. We have a modified experience for viewers using ad blockers

Wikia is not accessible if you've made further modifications. Remove the custom ad blocker rule(s) and the page will load as expected.