What does this information mean?

To obtain this quest, you must be an Evil-aligned Kerran of at least level 20.
I got it at level 10 on TLE server 2/16
My Kerra got the Quest on TLE server with level 5 6/17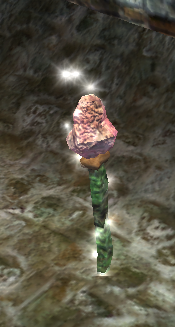 Enter Stonestair Byway: The Animus Corridors and speak to Hisska Rakepaw ( 73, -4, -44 ) 

/waypoint 73, -4, -44

Collect 6 stolen totems. They resemble staves with crystals on top. They can be found around the battle and the erudite-controlled section of Stonestair Byway, but their specific /loc seems to be randomized. Don't forget to check inside buildings for them.
Speak with Lieutenant Vesder in North Freeport just outside Stonestair Byway ( -12, -18, -324 ) 

/waypoint -12, -18, -324

and show him the stolen totems.
Return to Caltuur
Ad blocker interference detected!
Wikia is a free-to-use site that makes money from advertising. We have a modified experience for viewers using ad blockers

Wikia is not accessible if you've made further modifications. Remove the custom ad blocker rule(s) and the page will load as expected.