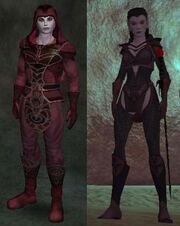 .
EverQuest II Named Monster Information
Zone (Patch)
Tombs of Night (Bloodline Chronicles)
Race
Vampire
Level
36▲▲▲ Tier 4 Heroic
Location
Reached only by climbing up to the ledge next to the waterfall on the first level and jumping across to the top of the waterfall. ( -104, 12, -75 ) 

/waypoint -104.00, 12.00, -75.00

 
Reported Drops
none reported, try LootDB.
AA Exp
Yes
Status Points
unknown
What does this information mean?