EverQuest 2 Quest Information
Journal Category
Tradeskill
Journal Level
1 (Tier 1)
Journal Difficulty
Solo
Starting Zone
see Starting the Quest below
How to Start
see Starting the Quest below
NOTE: A discussion page exists which may contain more information
What does this information mean?
Starting The Quest
Edit
This quest can be started by talking to the following NPCs:
Freeport: Speak to Matthias Zoe in West Freeport
Gorowyn: Speak to Dvarkor Ska'nin at The Wards in Timorous Deep
Kelethin: Speak to Ralika Mekkila at Tunare's Pages in Greater Faydark
Neriak: Speak to Dilxena D'Xeep at Dockside Markets in Neriak, City of Hate
New Halas: Speak to Jalfa Eiskairn at Ravens' Roost in Frostfang Sea
Qeynos: Speak to Devona Ironforge in North Qeynos
You will receive a 12-slot meager harvesting bag from the NPC.
Harvest the following from a Tier 1 Zone
Return them to the instructor.
This quest did not award me any experience (adventure or tradeskill).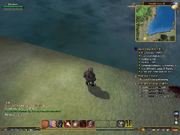 If you plan to take up a tradeskill, gather extras of each harvest to save yourself the time and effort of traveling all the way back to this area to harvest.
The good news is that taking the next quest in this series, combined with the tradeskill tutorial that follows it will help you level very quickly through this Tier (level-range) of harvested materials. Gathering approximately double of each gets most players through the tutorial if they are successful each time they craft. It may take slightly more if you struggle with crafting though.
Ad blocker interference detected!
Wikia is a free-to-use site that makes money from advertising. We have a modified experience for viewers using ad blockers

Wikia is not accessible if you've made further modifications. Remove the custom ad blocker rule(s) and the page will load as expected.