What does this information mean?
In order to enter The Tower of the Four Winds you must complete three prerequisite quests. See Access to Tower of the Four Winds for details.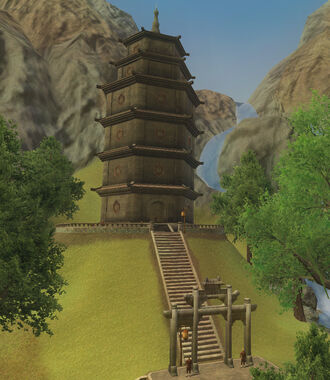 Related Quests
Edit
Completing any of the following trials will reward you with monk pebbles which can be turned into Brother Huang Mantian for titles.
Trials have a time limit of 30 minutes to accomplish the mission. More information can be found on the specific trial pages.
Ad blocker interference detected!
Wikia is a free-to-use site that makes money from advertising. We have a modified experience for viewers using ad blockers

Wikia is not accessible if you've made further modifications. Remove the custom ad blocker rule(s) and the page will load as expected.