What does this information mean?

This quest is a substep 13c of the quest Undead Censership in The Peacock Club Timeline
You now have 5 minutes to push 4 buttons.

Behind Varin N'Mar ( -346, -12, 187 ) 

/waypoint -346, -12, 187

Left of the pool, up the ramp on the right side of the roof of that building ( -176, 29, 182 ) 

/waypoint -176, 29, 182

On the top of the northern building in the far left corner ( -177, 26, 64 ) 

/waypoint -177, 26, 64

On the left side of the ramp across from the pool ( -259, 1, 92 ) 

/waypoint -259, 1, 92

Inspect the hidden compartment again
The Canopic of Qey'Nuf (update for Undead Censership)
This map shows the location of the 4 switches for this run.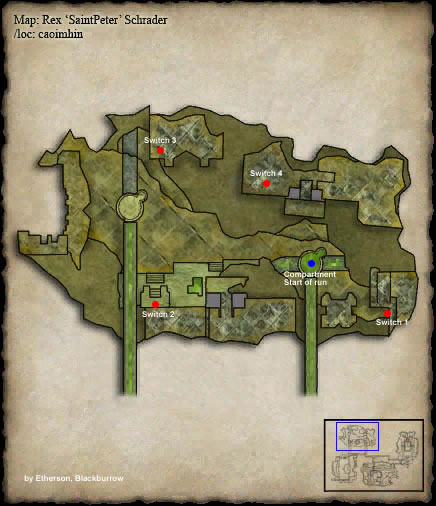 Ad blocker interference detected!
Wikia is a free-to-use site that makes money from advertising. We have a modified experience for viewers using ad blockers

Wikia is not accessible if you've made further modifications. Remove the custom ad blocker rule(s) and the page will load as expected.