What does this information mean?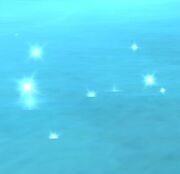 Gather 6 roots from the Tunare water plants. Click the plant to make it active, then slay it and loot the root.
Transport the 6 roots to the Daarspire etherflow pool (around ( -110, 199, 66 ) 

/waypoint -110, 199, 66

). Look for sparkling places in the water, and click them to place a root.
Return to Wuoshi
Ad blocker interference detected!
Wikia is a free-to-use site that makes money from advertising. We have a modified experience for viewers using ad blockers

Wikia is not accessible if you've made further modifications. Remove the custom ad blocker rule(s) and the page will load as expected.