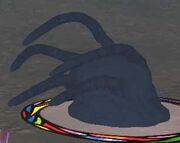 .
EverQuest II Named Monster Information
Zone (Patch)
Tranquil Sea (Altar of Malice)
Race
Ooze
Level
100ish▲ Tier 0 Solo
Location
( -964, 33, 272 ) 

/waypoint -964.17, 33.45, 271.61

Reported Drops
Placeholder
a viscous tar elemental
Related Quests

Tranquil 3 Named Weekly

AA Exp
Yes
Status Points
none
What does this information mean?
Spawned by a ring event where tar elementals merge. Drops one of several 95 Legendary Attuneable weapons, or 96 Heirloom Waist or Cloak, or 98 Yellow Malice Boots, Shoulders or Forearms. And has a chance to additionally drop a Yellow or Blue Malice Gem, heirloom.