Ad blocker interference detected!
Wikia is a free-to-use site that makes money from advertising. We have a modified experience for viewers using ad blockers

Wikia is not accessible if you've made further modifications. Remove the custom ad blocker rule(s) and the page will load as expected.
What does this information mean?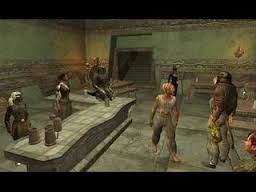 Below are a list of rooms available at the Jade Tiger's Den. The rooms at The Jade Tiger's Den are broken down in to three groups. Basic starter rooms, Comfort Suites, and Party Rooms.




Basic Rooms
Edit
Comfort Suites
Edit
Related Quests
Edit
Below are quests that are related to, take place in, or require an NPC located within The Jade Tiger's Den.
Standard Quests
Edit
Glaria - Freeblood racial story
Holiday Quests
Edit
Hero's Festival
This section include the NPCs that can be found at The Jade Tiger's Den. There are two groups of NPCs that can be found here. Standard NPCs and Holiday Event NPCs. Standard NPCs are always available at The Jade Tiger's Den and holiday NPCs are only available during the holiday in which they are tied and despawn/removed when the event is over.

Standard NPCs
Edit
Glaria - Freeblood Mentor ( -83, -21, -81 )
Holiday NPCs
Edit
Related Zones
Edit