What does this information mean?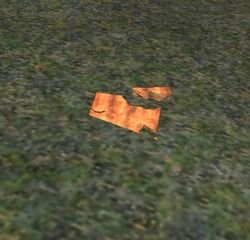 Find Sanuit Al'radyr in Quel'ule ( -435, 389, 831 ) 

/waypoint -435, 389, 831

Go to Erud's Point ( 75, 450, 185 ) 

/waypoint 75, 450, 185

and use the Eye of Quellious given to you by Sanuit.
Return to Sanuit.
See Hulgin Khizar ( -112, 366, 717 ) 

/waypoint -112, 366, 717

Search for ritual tablets. These are all around the large region around Quel'ule, mainly near rocks or trees. and look like red broken books. The are NOT a group update and disappear when harvested. They do respawn and can be reharvested but not quickly.Known locs include:
Return to Hulgin.
At least

44g

 

68s

 

16c

16888 status
Ad blocker interference detected!
Wikia is a free-to-use site that makes money from advertising. We have a modified experience for viewers using ad blockers

Wikia is not accessible if you've made further modifications. Remove the custom ad blocker rule(s) and the page will load as expected.