What does this information mean?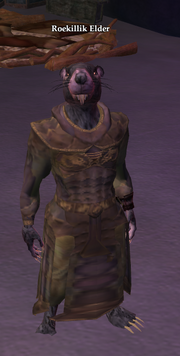 Find something edible to offer

Obtain some fish
Obtain some fungi
Obtain some kelp

Note: These are inside the Den behind the Elder. Track Harvestables does not work on these. The locations vary.

Prepare a Juicy Fish Roll at the Cooking Pot at ( 1095, -295, 3378 ) 

/waypoint 1095.04, -295.19, 3377.81

as an offering to show your respect to the elders.

Return to the elder and give him the fish roll, then speak with him further.
Gather paper for the elder from the roll of Blank Parchment, on the table at ( 1110, -293, 3378 ) 

/waypoint 1110.48, -292.63, 3377.90

Give the paper to him so he can draw you a map to the dwarven mines.
Return to The Duality.
At least

1p

 

53g

 

9s

13,200 status
Ad blocker interference detected!
Wikia is a free-to-use site that makes money from advertising. We have a modified experience for viewers using ad blockers

Wikia is not accessible if you've made further modifications. Remove the custom ad blocker rule(s) and the page will load as expected.