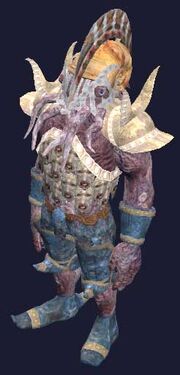 .
Related Quests
Edit
To turn him into Sinephobis (Monster), pick any of the following conversation options.

"You deserve to die! I'll not let Cazic nor his minions into the realm of Norrath again!"
"I offer you the great sum of one hundred gold coins."
"I didn't bring you anything, but I could go slaughter you a cow or something. Would that work?"
Ad blocker interference detected!
Wikia is a free-to-use site that makes money from advertising. We have a modified experience for viewers using ad blockers

Wikia is not accessible if you've made further modifications. Remove the custom ad blocker rule(s) and the page will load as expected.