What does this information mean?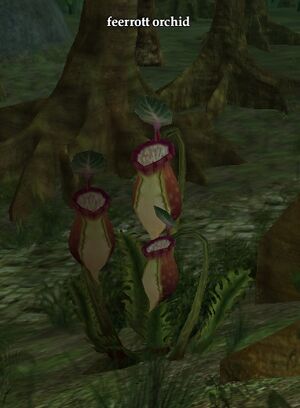 This is part 3 of 4 in the Research quest series for Qeynos characters.
If you are from Freeport, then your version of the quest is called Flower Picking.
This quest is part of the Feerrott Timeline.
Harvest 30 "Feerrott Orchid"s in the Feerrott.

These are unique harvest nodes, that look exactly the same as the normal red-colored pitcher plants in the zone.
It is easiest to spot the harvestable version by hitting "tab" to acquire a target on them. You will have to run all around the zone to find 30 of them.

Return to Vashazdar Manoisti to receive your reward.
At least

2g

 

69s

 

57c

Experience