The Seereess was murdered with the events that unfolded with the start of game update 48. Her tomb is in Antonica at ( 138, -15, -191 ) /waypoint 137.64, -14.68, -191.44 
and is involved in the final Rodcet Nife Diety Quest Once in Life as Well in Undeath.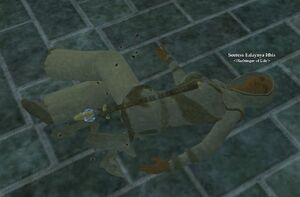 Formerly Related Quests
Edit
The following quests were formerly given by the Seeress and have since been removed from game:
Ad blocker interference detected!
Wikia is a free-to-use site that makes money from advertising. We have a modified experience for viewers using ad blockers

Wikia is not accessible if you've made further modifications. Remove the custom ad blocker rule(s) and the page will load as expected.