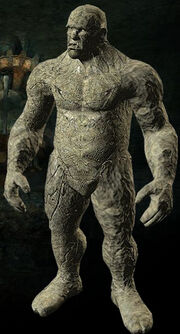 .
What does this information mean?
He becomes active after the levers in the rooms to either side are simultaneusly activated (need to clear to them). The only real trick he has is reflects spells - bard green debuffs especially can be nasty. You can however safely use Combat Arts. Also has a nasty trauma dot that if not cured from the respective group member will completely power drain that person.
Ad blocker interference detected!
Wikia is a free-to-use site that makes money from advertising. We have a modified experience for viewers using ad blockers

Wikia is not accessible if you've made further modifications. Remove the custom ad blocker rule(s) and the page will load as expected.