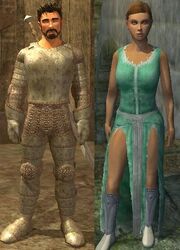 .
EverQuest II Named Monster Information
Zone (Patch)
The Commonlands (LU24)
Race
Human
Level
Scales Solo
Location
Triggered spawn, south of main group of dervish shacks in the Yapping Maze ( 1320, -35, 370 ) 

/waypoint 1320, -35, 370

 
Reported Drops
none reported, try LootDB.
Related Quests
AA Exp
Yes
Status Points
none
What does this information mean?