You may upload a JPG or PNG image of the in-game examine window.
EverQuest II Item Information
\aITEM 1331158263 -7212225:Quotes of General Urduuk\/a \aITEM 1331158263 -7212225:Quotes of General Urduuk\/a
What does this information mean?
Book Text
Quotes of General Urduuk (House Item)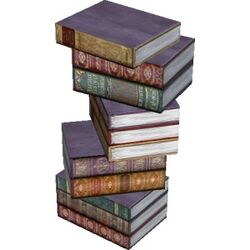 | | |
| --- | --- |
| Style: | Large Stack of Books |
| Pages: | 12 |
| LootDB Link: | LootDB |
Quotes of General Urduuk

Second Edition

This book is a copy of thoughts purportedly written by a mighty ogrish General.

To take your revenge is to make yourself even with your enemy. To take their life makes you their better.

We will show no mercy, nor will we ask of it.

The weak and cowardly threaten others with death. The strong just do it.

One's anger must be fed, just as one feeds their stomach. If one starves either of the two, one will die.

Obedience is Freedom. Happiness is Destruction.

Choose to be strong of body and not strong of soul.

Humility is an affront to Rallos. Bow to no one.

Victory belongs to the most deserving. The Rallosian Empire shall be victorious.

Anger is the truth of our birthright.

A single death is a tragedy. A million deaths is a victory.
Ad blocker interference detected!
Wikia is a free-to-use site that makes money from advertising. We have a modified experience for viewers using ad blockers

Wikia is not accessible if you've made further modifications. Remove the custom ad blocker rule(s) and the page will load as expected.