This zone encapsulates what used to be Qeynos Harbor and The Elddar Grove.
Geography
Edit
Primarily a flat zone with city buildings, located near the sea, and with a wooded area around the Eldaar Grove region of the District.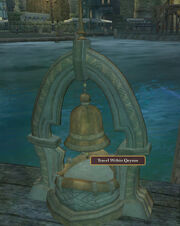 This zone is now connects (without the need to zone) both Qeynos Harbor and Elddar Grove.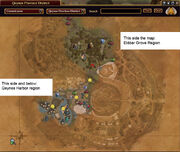 The highlighted areas in the image (to the right) show the general layout of the zone. The regions were once separate zones that were combined with a revamp of the entire zone.
Adjacent Zones
Edit
Revive Locations
Edit
| Revive Location | Description |
| --- | --- |
Similar Zones
Edit
| Zone Name | Level Range | Region | Notes |
| --- | --- | --- | --- |