Over Halas    < Over Halas (House Item) >
Talk

0
Share
Ad blocker interference detected!
Wikia is a free-to-use site that makes money from advertising. We have a modified experience for viewers using ad blockers

Wikia is not accessible if you've made further modifications. Remove the custom ad blocker rule(s) and the page will load as expected.
For other articles with related titles, see Over Halas.


You may upload a JPG or PNG image of the in-game examine window.
EverQuest II Item Information
Type: House Item
Subtype: Book

Over Halas

This item can be placed in any house type.

This completed book can be placed in your house and read.

 
 
NO-TRADE

Obtain: Reward from the quest "Over Halas."
\aITEM -630073243 185848026:Over Halas\/a \aITEM -630073243 185848026:Over Halas\/a
What does this information mean?
Book Text
Over Halas (House Item)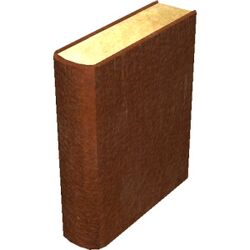 | | |
| --- | --- |
| Author: | Nicholl Silverfrost |
| Style: | Large Orange Book |
| LootDB Link: | LootDB |
"Over Halas" by Nicholl Silverfrost of Clan MacNeacail, bard. This is an excerpt from a much larger poem that describes the Shattering, its impact on the Northlands and how even after living in the south for generations, the Northmen dream of returning home.
Though snow fell soft as silk
Upon stone and street, now silent
Flames and fire finished Halas
Stone rains falling from the sky
My father's fathers were there
My mother's mothers as well
Standing uncertain, outside the walls
Across the sky, the moons aglow
Gazing upwards, seeing the stars
Breathing in the beauty of the night
Then in silence, a shining spark
A streak through Luclin's side
Stars are simply ice in the sky
Snow and ice surround Halas
The lake's icy surface gleams
In the reflected light of stars
Across the silent, snowy hills
Snow sparkles in the sun
And under the stars as well
The sky, streaked with silver
And so they stared upwards
The father of my fathers
And mother of my mothers
Stars across the moon like tears
All now look towards Luclin
Packs on shoulders strapped
Sledges pulled along the trails
In splendor and silence, Luclin falls
Falls now on Halas stone rains
Fires feasting upon our fortress
Streets of stone burst beneath
The fiery tears of the falling moon
Orcs could not crumble her
Nor gnolls gnaw at her bones
Over Halas, Luclin shattered
Into silver stars across the sky
Sons of the fathers before us
And Northland daughters wait as well
For day we find our way northward
For the day we rebuild our home
Credits