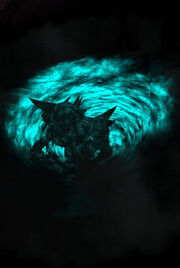 .
What does this information mean?
After running in like a mad man, I found that this named will hit you with crushing dmg. On an 83 Assassin, it was ~20-25k, but this was considerably more than the mage of the group, who hit for ~10-13k.
This boss and Iztak will trade places, or they will randomly choose which prison to be in front of after a failed encounter (i.e, every time I ran up and got killed, they reset in different locations. Rwznak will always be at the front.
Ehh...good luck with this one, guys.
Ad blocker interference detected!
Wikia is a free-to-use site that makes money from advertising. We have a modified experience for viewers using ad blockers

Wikia is not accessible if you've made further modifications. Remove the custom ad blocker rule(s) and the page will load as expected.