For other articles with related titles, see Oligar of the Dead.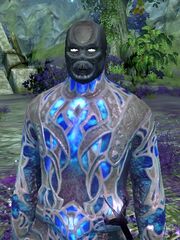 .
What does this information mean?
Use Dispel Magic or similar to prevent challenge mode
Oligar will at times "face" a groupmember (red text). This person must joust away, group must stay out of line-of-sight between the two (he will turn towards the person).
at ~70% 3 statues will pop. Kill the right one first (memwipe until down!), then the center statue (immunity on Oligar).
dps Oligar until defeated (he or you).