For other articles with related titles, see Oligar of the Dead.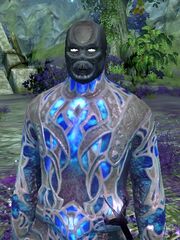 .
What does this information mean?
Use Dispel Magic or similar to prevent challenge mode
Oligar will at times "face" a groupmember (red text). This person must joust away, group must stay out of line-of-sight between the two (he will turn towards the person).
at ~70% 3 statues will pop. Kill the right one first (memwipe until down!), then the center statue (immunity on Oligar).
dps Oligar until defeated (he or you).
Ad blocker interference detected!
Wikia is a free-to-use site that makes money from advertising. We have a modified experience for viewers using ad blockers

Wikia is not accessible if you've made further modifications. Remove the custom ad blocker rule(s) and the page will load as expected.