What does this information mean?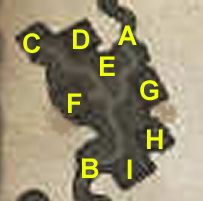 A. Tunnel to Indigo Hollow
B. Tunnel to House D'Morte (Vampires!)
C. Stable & Horse/Mount vendor
D. Batwings and Things - Skill and Spell vendors, Achievement Counsel
E. Survivalist Outlet - General Goods
F. General Goods/Warehouse
G. Alchemists
H. Broker
I. 8 Indigo Road - 1 room player housing
NPCs Found Here
Edit
Related Quests
Edit
Ad blocker interference detected!
Wikia is a free-to-use site that makes money from advertising. We have a modified experience for viewers using ad blockers

Wikia is not accessible if you've made further modifications. Remove the custom ad blocker rule(s) and the page will load as expected.