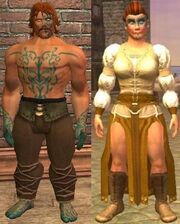 .
Description
Edit
Accustomed the harsh winters and the struggles of survival in all sorts of climates, Nevis can provide just about any adventuring party protection from not only the elements, but the dangers that lurk around the corners of the darkest places. Nevis will use his powers in healing to protect his allies rather than attacking enemies by default.
Abilities / Spells
Edit
Ad blocker interference detected!
Wikia is a free-to-use site that makes money from advertising. We have a modified experience for viewers using ad blockers

Wikia is not accessible if you've made further modifications. Remove the custom ad blocker rule(s) and the page will load as expected.