What does this information mean?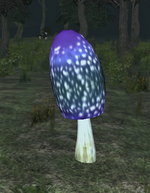 Collect 12 Dark Forest Cap Mushrooms in Nektulos Forest.

Large purple mushrooms that are found throughout Nektulos Forest.
The safest way to collect them is by following either side of the river north from The Commonlands bridge, you will have to go up one side and down the other to get all 12 or you will have to wait. If you're high enough the island has about 5.

Return to Mooshga.
At least

17s

 

43c

One of the following based on class: