Ad blocker interference detected!
Wikia is a free-to-use site that makes money from advertising. We have a modified experience for viewers using ad blockers

Wikia is not accessible if you've made further modifications. Remove the custom ad blocker rule(s) and the page will load as expected.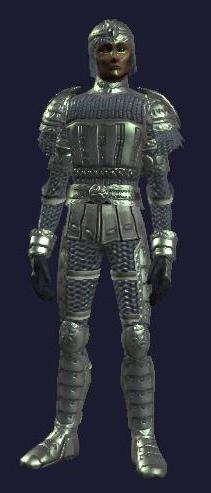 Armor Set: Marauder's Guile
---
(2) +10 agi
(3) Applies Deathly Lifetap

On any combat or spell hit this spell may cast Deathly Lifetap on target of attack. Triggers about 2.0 times per minute.

Inflicts 581 - 1208 magic damage on target
Heals caster for 387 - 804

(5) 5% Double Attack Chance
This armor may be worn only by: Predators ( Assassin, Ranger ).

These pieces are available for purchase from a mysterious Quellithulian in Moors of Ykesha at the Dropship Landing Zone ( 1680, 452, 894 ) /waypoint 1680, 452, 894 

Once purchased, this armor can subsequently be upgraded to the TSO Armor Set (Tier 2): Ravaged Vigor (Armor Set)