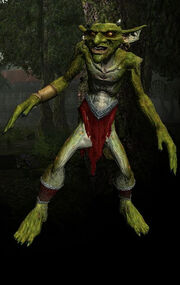 .
What does this information mean?
Related quests
Edit
To spawn Lureclaw the Angler you must kill all the mist grinnin netslingers in the water area near the waterfall, not just below below the waterfall, then kill the second wave of 2 groups of assorted mist grinnins that spawns.
Ad blocker interference detected!
Wikia is a free-to-use site that makes money from advertising. We have a modified experience for viewers using ad blockers

Wikia is not accessible if you've made further modifications. Remove the custom ad blocker rule(s) and the page will load as expected.