What does this information mean?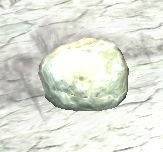 Collect 6 leeched graymantle from Nuthshae and Blightscale.

The graymantle is moved like a house item.
On Blightscale, place the graymantle in a crack in the ground near ( 700, 368, 101 ) 

/waypoint 700, 368, 101

.
Click the graymantle again after placing for the update. The respawn timer is well over 30 minutes. If you do as a group, try all clicking at once.
Note: multiple graymantles available around island.
Caution: if you misplace the graymantle, they disappear. You must be

really close to the center of the blue wave that comes out of the crack.
Note: can be done entirely Stealthed.

Return to Soliddar
Ad blocker interference detected!
Wikia is a free-to-use site that makes money from advertising. We have a modified experience for viewers using ad blockers

Wikia is not accessible if you've made further modifications. Remove the custom ad blocker rule(s) and the page will load as expected.