Description
Edit
Brother to Krivix Honorclaw and loyal member of the Lujien clan Krivok has been known to hire his services out to defend those who need protection. He only charges those he protects in order to repair his armor and further his studies.
Abilities / Spells
Edit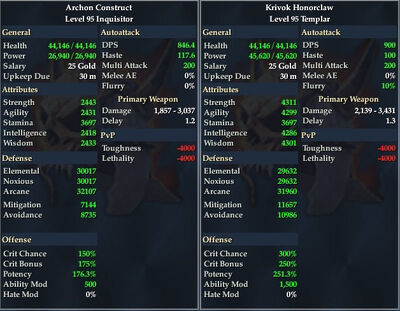 Ad blocker interference detected!
Wikia is a free-to-use site that makes money from advertising. We have a modified experience for viewers using ad blockers

Wikia is not accessible if you've made further modifications. Remove the custom ad blocker rule(s) and the page will load as expected.