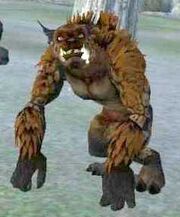 .
What does this information mean?
Has a trauma based AoE/knockback and enrages doing more damage every so often (maybe 15 seconds). You have to burn him down fast enough he doesn't hit too hard.
His size enlarges, and his DPS goes up the longer you take to fight him.