In-Game Examine Window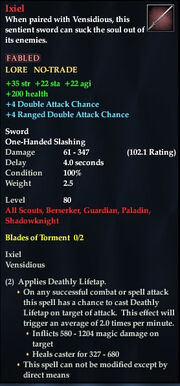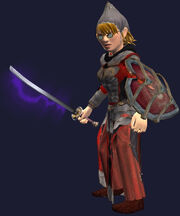 \aITEM 529357431 -650250089:[Ixiel]\/a \aITEM 529357431 -650250089:[Ixiel]\/a
What does this information mean?
Armor Set: Blades of Torment
---
(2) Applies Deathly Lifetap

On any successful combat or spell attack this spell has a chance to cast Deathly Lifetap on target of attack. This effect will trigger an average of 2.0 times per minute.

Inflicts 580-1204 magic damage on target
Heals caster for 327-680

This spell cannot be modified except by direct means
Ad blocker interference detected!
Wikia is a free-to-use site that makes money from advertising. We have a modified experience for viewers using ad blockers

Wikia is not accessible if you've made further modifications. Remove the custom ad blocker rule(s) and the page will load as expected.