You may upload a JPG or PNG image of the in-game examine window.
EverQuest II Player Housing Information
What does this information mean?
In Irontoes East tavern, the doors are split on either the north or south side of the hallway.
This residence's floorplan is a two room apartment, version 2 (Qeynos).
Features:
Bedroom to the north.
Fireplace nook to southwest in the main room.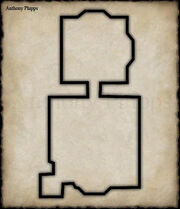 Ad blocker interference detected!
Wikia is a free-to-use site that makes money from advertising. We have a modified experience for viewers using ad blockers

Wikia is not accessible if you've made further modifications. Remove the custom ad blocker rule(s) and the page will load as expected.