For other articles with related titles, see Hero Bracers.


You may upload a JPG or PNG image of the in-game examine window.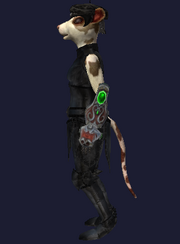 Hero Bracers


FABLED
LORE  NO-TRADE  NO-VALUE
   

+235 int

+347 sta



17.2% Crit Bonus
17.2%  Potency
+2,555 Ability Modifier

 
Cloth Armor (Forearms)
Mitigation
336
Level
95 (Tier 10)
All Mages
 
Obtain: Reward from the heritage quest, Da Capo in Steamfont Mountains.
\aITEM -1902211691 -1754142995:Hero Bracers\/a \aITEM -1902211691 -1754142995:Hero Bracers\/a
What does this information mean?
EQ2i credits this article at Census for the info in this article.
the last update on Census for this item was:
Tue, 19 Sep 2017 15:37:15 +0000
Ad blocker interference detected!
Wikia is a free-to-use site that makes money from advertising. We have a modified experience for viewers using ad blockers

Wikia is not accessible if you've made further modifications. Remove the custom ad blocker rule(s) and the page will load as expected.