What does this information mean?

Bailin Grove, the Elder of the Green Hoods, was shocked at the sight of the Orcish Wastes overrun by the Scourge orcs, and tainted by the touch of Tallon and Vallon Zek. He worries for the waters, the life blood of the land.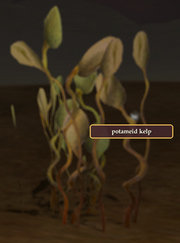 Gather 8 potameid kelp from the seabed in Siren's Cove.
Return to Bailin Grove
Ad blocker interference detected!
Wikia is a free-to-use site that makes money from advertising. We have a modified experience for viewers using ad blockers

Wikia is not accessible if you've made further modifications. Remove the custom ad blocker rule(s) and the page will load as expected.