In-Game Examine Window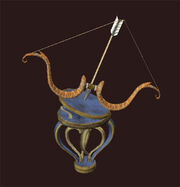 EverQuest II Item Information
\aITEM -332226708 -1343502095:Heartstone\/a \aITEM -332226708 -1343502095:Heartstone\/a
What does this information mean?
This item can only be placed in Guild Halls and grants the Heartbond buff spell for those who use it.
Using it "binds" two characters from two different accounts as though they are a couple and provides buffs.
There is no limit on the number of characters that can be bound per account.
For example, 23 of your characters on one account can be bound to 23 different characters on 23 different accounts. Likewise, 23 of your characters can be bound to 23 different characters on a single account instead, provided that account differs from the one your characters are on.
When you are Heartbound with someone you will the Suffix Title ", Heartbound of [Heartbound Char]"
The buffs only work when both characters are online at the same time.
Fervor - if both characters are All Access members the bonus is 15%. If one or more is Free to Play the buff is only 5%
Visiting the heartstone to "rekindle" every 30 mins doubles the bonus.
How to Use
Edit
To bind with another player you must:
be in a group
go to the Heartstone in the guild hall
one person selects and clicks
the second person can decline or accept
Ad blocker interference detected!
Wikia is a free-to-use site that makes money from advertising. We have a modified experience for viewers using ad blockers

Wikia is not accessible if you've made further modifications. Remove the custom ad blocker rule(s) and the page will load as expected.