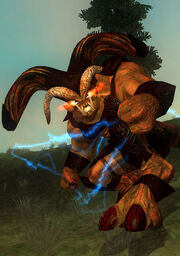 .
What does this information mean?
get many sullonite crystal in your team (at least 2 or 3 in the group) in order to get morph in a "tank" that can hold aggro from Gozak away from the rest of the group
each owner of the green shard will cast the shard and become tank asap the previous is no more morphed or maybe a litle sooner before...
Ad blocker interference detected!
Wikia is a free-to-use site that makes money from advertising. We have a modified experience for viewers using ad blockers

Wikia is not accessible if you've made further modifications. Remove the custom ad blocker rule(s) and the page will load as expected.