In-Game Examine Window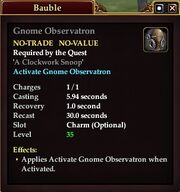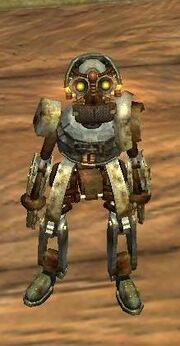 Gnome Observatron

NO-TRADE   NO-VALUE
Required by the Quest
'Steam-Powered Spies'
Activate Gnome Observatron
 
Charges
1/1
Casting
6.0 seconds
Recovery
1.0 seconds
Recast
30.0 seconds
Slot
Charm (Optional)
Level
35 (Tier 4)
 
Effects:


Applies Activate Gnome Observatron when Activated.
Obtain: Received during the quest Steam-Powered Spies.
What does this information mean?
Related Quests
Edit