What does this information mean?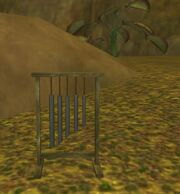 The actual locations will change, but they are all nearby the described locations. Note that if your inventory is full, the items will disappear from the screen, but your quest will not update.
At least

9g

 

46s

 

1c

Completing this quest gives +5,000 faction with Dalnir's Wheel Taskmasters
One of the following, depending on class:
Ad blocker interference detected!
Wikia is a free-to-use site that makes money from advertising. We have a modified experience for viewers using ad blockers

Wikia is not accessible if you've made further modifications. Remove the custom ad blocker rule(s) and the page will load as expected.