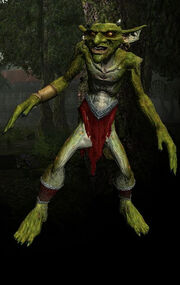 .
What does this information mean?
Walks into the room of Lord Ree along with four bloodthirsty worgs after defeating the four blackguards encounter and immediately attacks you.
Killing this monster gives bad faction with The Ree Orcs
Ad blocker interference detected!
Wikia is a free-to-use site that makes money from advertising. We have a modified experience for viewers using ad blockers

Wikia is not accessible if you've made further modifications. Remove the custom ad blocker rule(s) and the page will load as expected.