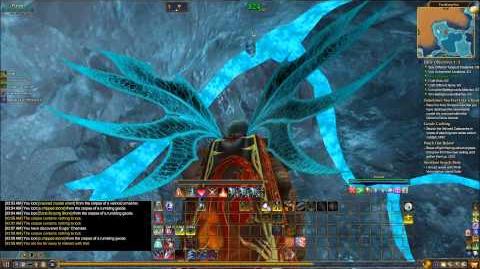 What does this information mean?
This is an unlimited repeatable quest
You must have completed Ry'Gorr Mining Operations from Thirin Veliumdelver to begin this quest.
Travel to the Velinoid Catacombs and kill rumbling geodes around ( -220, -35, 118 ) 

/waypoint -220, -35, 118

- It will be a toss up as to if you will get one or not, if it is sparkling with red then wait a moment for it to shrink, then obtain it. When they die they have a chance to leave behind crystals. Collect 6 crystals.
Return to Hillfred Kinloch
Ad blocker interference detected!
Wikia is a free-to-use site that makes money from advertising. We have a modified experience for viewers using ad blockers

Wikia is not accessible if you've made further modifications. Remove the custom ad blocker rule(s) and the page will load as expected.