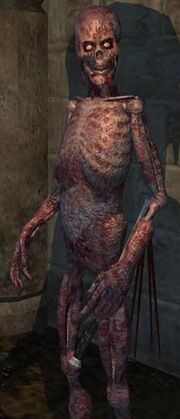 .
What does this information mean?
A Dark Elf Zombie. From EQ1 Kithcor Forest, a part of the Rogue Epic quest. Full name was Rald V'hgera
Drops one of several 95 Legendary Attuneable weapons, or 96 Heirloom Waist or Cloak, or 98 Yellow Malice Boots, Shoulders or Forearms. And has a chance to additionally drop a Yellow or Blue Malice Gem, heirloom.