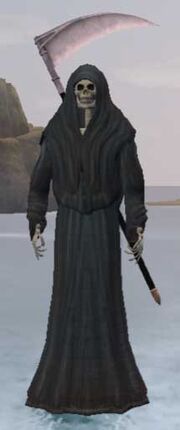 .
What does this information mean?
You may upload a JPG or PNG image of the in-game picture of this mob
primedmg = Freeze (780-2200 Cold) primemag = Spirit Shred (1448-2889 magic)

Whenever the fog appears, Garanel's Shade is coming! With any luck you are not already engaged and can deal with him first.
Unlike every other mob in the game, this mob will NOT go away if you jump on a wall. Once he's in-play he will aggro players all the way to the entrance of the zone. He must be killed.
Ad blocker interference detected!
Wikia is a free-to-use site that makes money from advertising. We have a modified experience for viewers using ad blockers

Wikia is not accessible if you've made further modifications. Remove the custom ad blocker rule(s) and the page will load as expected.