Ad blocker interference detected!
Wikia is a free-to-use site that makes money from advertising. We have a modified experience for viewers using ad blockers

Wikia is not accessible if you've made further modifications. Remove the custom ad blocker rule(s) and the page will load as expected.
The Item, Location, Quest, Mob or NPC referred to by this page has been removed from EverQuest II.
This article is being retained for historical reasons
The Fisherman moppet is no longer a mob - as of an unknown update it has been changed into a harvestable ground spawn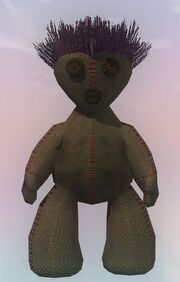 .
What does this information mean?
You may upload a JPG or PNG image of the in-game picture of this mob
Known Locations
Edit
Near the blightrats at ( -145, 5, -234 ) 

/waypoint -145, 5, -234

( -40, -10, -177 ) 

/waypoint -40, -10, -177
Related Quests
Edit