What does this information mean?
This is an unlimited repeatable quest (after a cool-down period of 2 hours)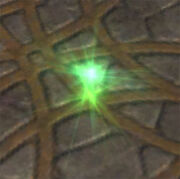 All of the decoration locations are marked with a green sparkle that looks similar to a collection "shiny" from a distance.
If working on this and placing the lanterns for the lost decorations quest, you may have to pass by the same general areas a few times, as the refresh between setting the Ro Candle and the paper lanterns may have a considerable time gap.
Find 4 places to "celebrate" in Freeport by setting a Ro Candle off. The activation points look and act like green shinies.

Along the row of shops in West Freeport ( 161, -3, -93 ) 

/waypoint 161, -3, -93

or ( 85, -10, -23 ) 

/waypoint 85, -10, -23

By the statue of the overlord in West Freeport ( 241, -4, 116 ) 

/waypoint 241, -4, 116

or ( 220, -3, 102 ) 

/waypoint 220, -3, 102

Along Victory Road in South Freeport ( -90, -25, 154 ) 

/waypoint -90, -25, 154

or ( -78, -25, 266 ) 

/waypoint -78, -25, 266

On the docks in South Freeport ( -267, -56, 204 ) 

/waypoint -267, -56, 204

or ( -294, -56, 136 ) 

/waypoint -294, -56, 136

Return to Gandy Gearlotta
Repeating the quest for the fifth time offers an additional reward:
| | |
| --- | --- |
| | This article refers to events, personae, items and activities only present in-game during the annual Heroes' Festival event. Heroes' Festival comes to Norrath for a short time, generally around the beginning of November. |