What does this information mean?
Prerequisite Quest
Edit
Must complete Under the Veil to request.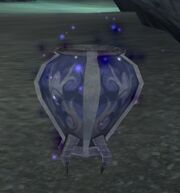 Speak with Vizzeren on Daarspire (receive Vizzeren's Arcanum Vision Elixir).
Use the elixir in Fraka Dar's roost.
Destroy 6 slumber spell urns while under the effect of the elixir (recast if necessary).
Talk to Fraka Dar.
Lead Fraka Dar back to Harla Dar.
At least

1p

 

30g

One of the following, depending on Class:

Plate Armor classes
Chain Armor classes
Leather Armor classes
Cloth Armor classes