What does this information mean?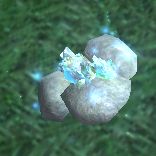 Gather the following components:

Obtain 6 ethereal tendrils from ethersparks.
Gather 6 shambler seedlings from obol shamblers.
Gather 6 eidolite. (These look like blue gem-nodes but do not require any harvesting skill.)

Return to K'rin Valdim.
At least

34g

 

65s

 

44c

One of the Following, depending on class:
Ad blocker interference detected!
Wikia is a free-to-use site that makes money from advertising. We have a modified experience for viewers using ad blockers

Wikia is not accessible if you've made further modifications. Remove the custom ad blocker rule(s) and the page will load as expected.