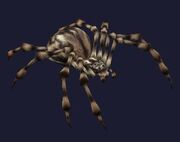 .
What does this information mean?
You may upload a JPG or PNG image of the in-game picture of this mob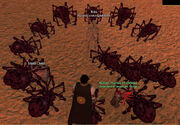 Drops in small chest, all NO-DROP items:
Deathsilk covered skeleton
Deathsilk covered zombie parts
Deathsilk covered zombie flesh
These monsters spawn in a swarm of 14 after placing the remains of Decaying Slough on the dirty table, as part of the progression through The Eternal Gorge. Collect the above no-drop parts and place them on the dirty table to advance the spawning of named monsters in the zone.
Ad blocker interference detected!
Wikia is a free-to-use site that makes money from advertising. We have a modified experience for viewers using ad blockers

Wikia is not accessible if you've made further modifications. Remove the custom ad blocker rule(s) and the page will load as expected.