What does this information mean?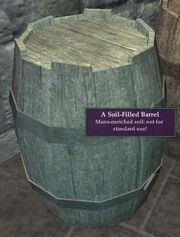 Collect Green Wisp Seeds from the bushes near the Fountain of Valor, in the center of Castleview Hamlet ( 769, -18, -111 ) 

/waypoint 769, -18, -111

.
Collect Blessed Water from the fountain, by examining the water flask near the fountain.
Gather soil from the barrel at the NE corner of the armor shop.
Return to Vindain Greenfaith.
Gardener's Pouch (5 slot, lore, no trade, no value bag) 1 silver, 17 copper
Ad blocker interference detected!
Wikia is a free-to-use site that makes money from advertising. We have a modified experience for viewers using ad blockers

Wikia is not accessible if you've made further modifications. Remove the custom ad blocker rule(s) and the page will load as expected.