What does this information mean?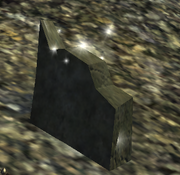 ==Steps==
Examine 3 undead wards. These are sparkly shards on the ground right outside of castle walls at ( 617, 353, -138 ) 

/waypoint 617, 353, -138

, ( 532, 351, -191 ) 

/waypoint 532, 351, -191

, ( 500, 351, -101 ). [ Waypoints are incorrect. There seems to be no exact location for these shards. You just have to run or fly around the outer wall to one is spotted]
Kill 7 Highhold clerics. They're found outside the castle walls with the risen Mucktails and Shraloks.
Return to Waulon.
Ad blocker interference detected!
Wikia is a free-to-use site that makes money from advertising. We have a modified experience for viewers using ad blockers

Wikia is not accessible if you've made further modifications. Remove the custom ad blocker rule(s) and the page will load as expected.