In-Game Examine Window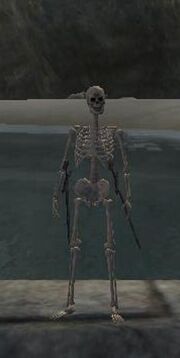 Burning Touch

LORE  NO-TRADE  NO-VALUE
 
Charges
Unlimited
Slot
Charm (Optional)
Level
1 (Tier 1)
 
Effects:


Applies Illusion: Charred Bone when Activated.
Shapechanges the user into a skeleton, and provides a shield which damages any melee attacker.
Obtain: [How can I get one?] try LootDB or the linkback
What does this information mean?